The Cochrane Temiskaming Resource Centre's Strategic Plan for 2023 to 2026, commissioned by the Board of Governors, was developed through engagement and consultation with individuals supported, families, employees, and our community.  This refined direction for our future also aligns with "Journey to Belonging: Choice and Inclusion", the transformation initiative providing a long-term vision for developmental services in Ontario.
To achieve our strategic directions, our work will be supported by three guiding themes:
Rethink and Redesign the Way We Care
Creating a More Meaningful and Supportive Work Experience
Build Capacity in Families and Communities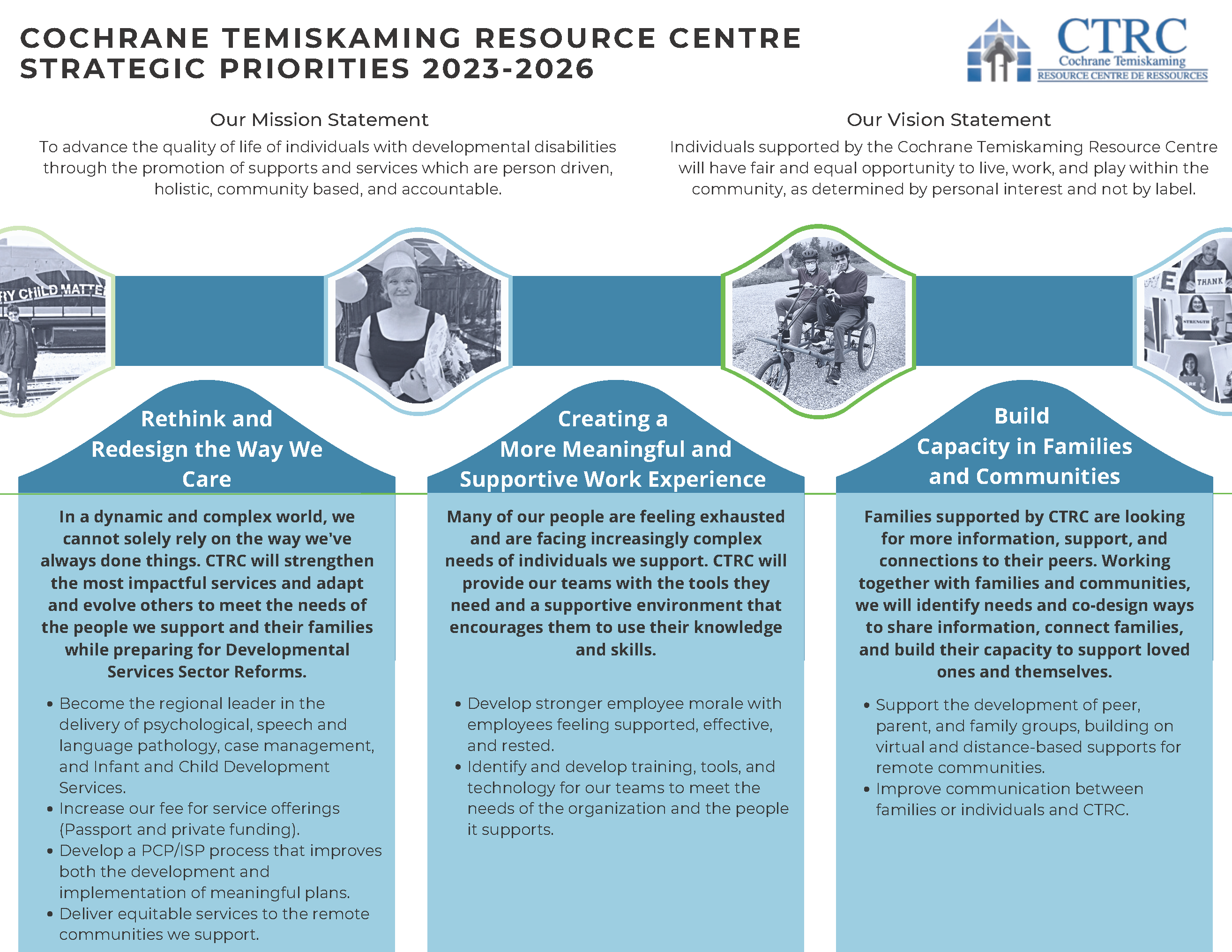 Ce document est aussi disponible en français – Priorités Stratégiques CRTC 2023-2026
To view our complete Strategic Plan in English or in French, please click the link below.
CTRC Strategic Plan 2023-2026 or CTRC Strategic Plan 2023-2026 – Français