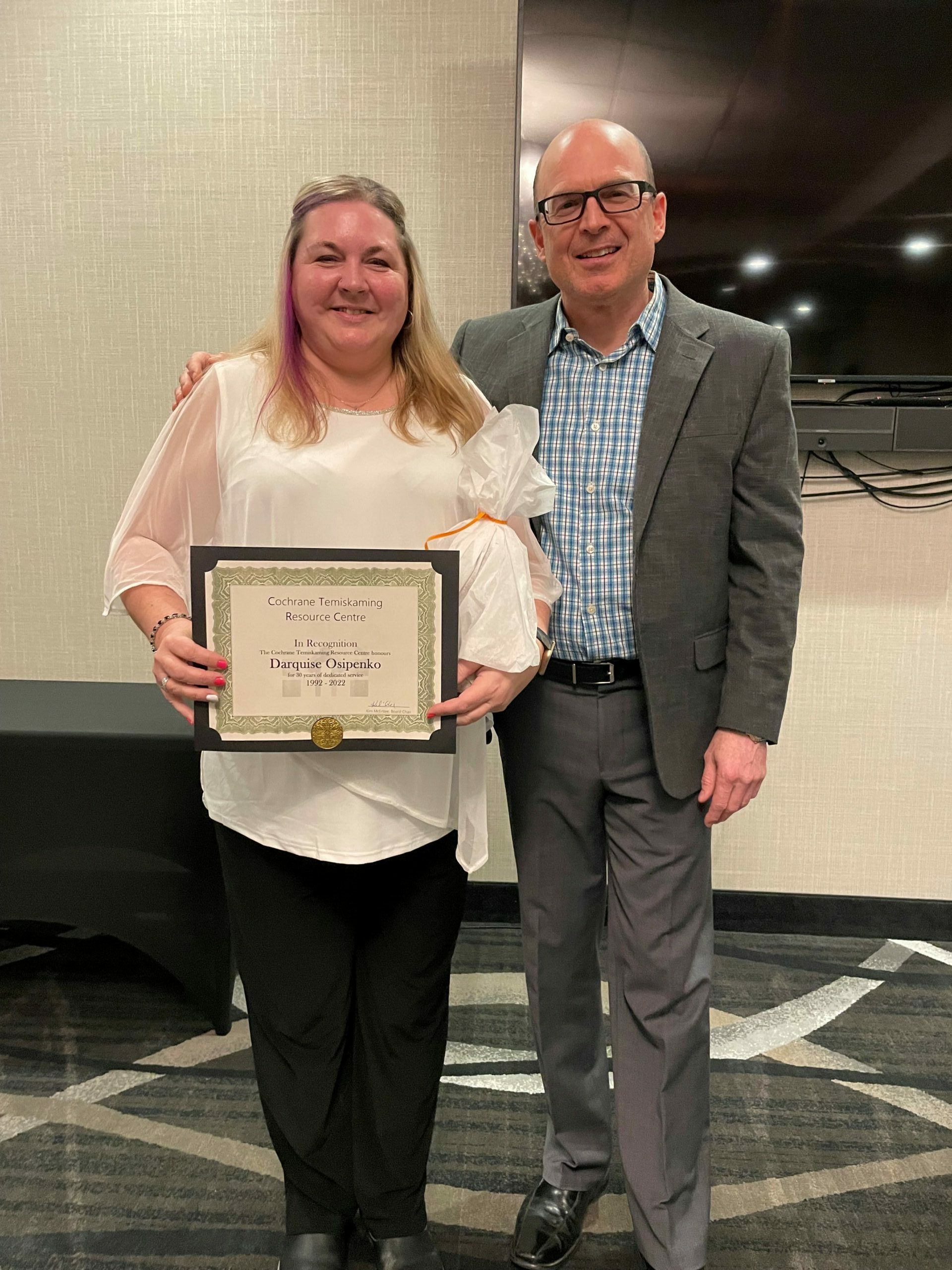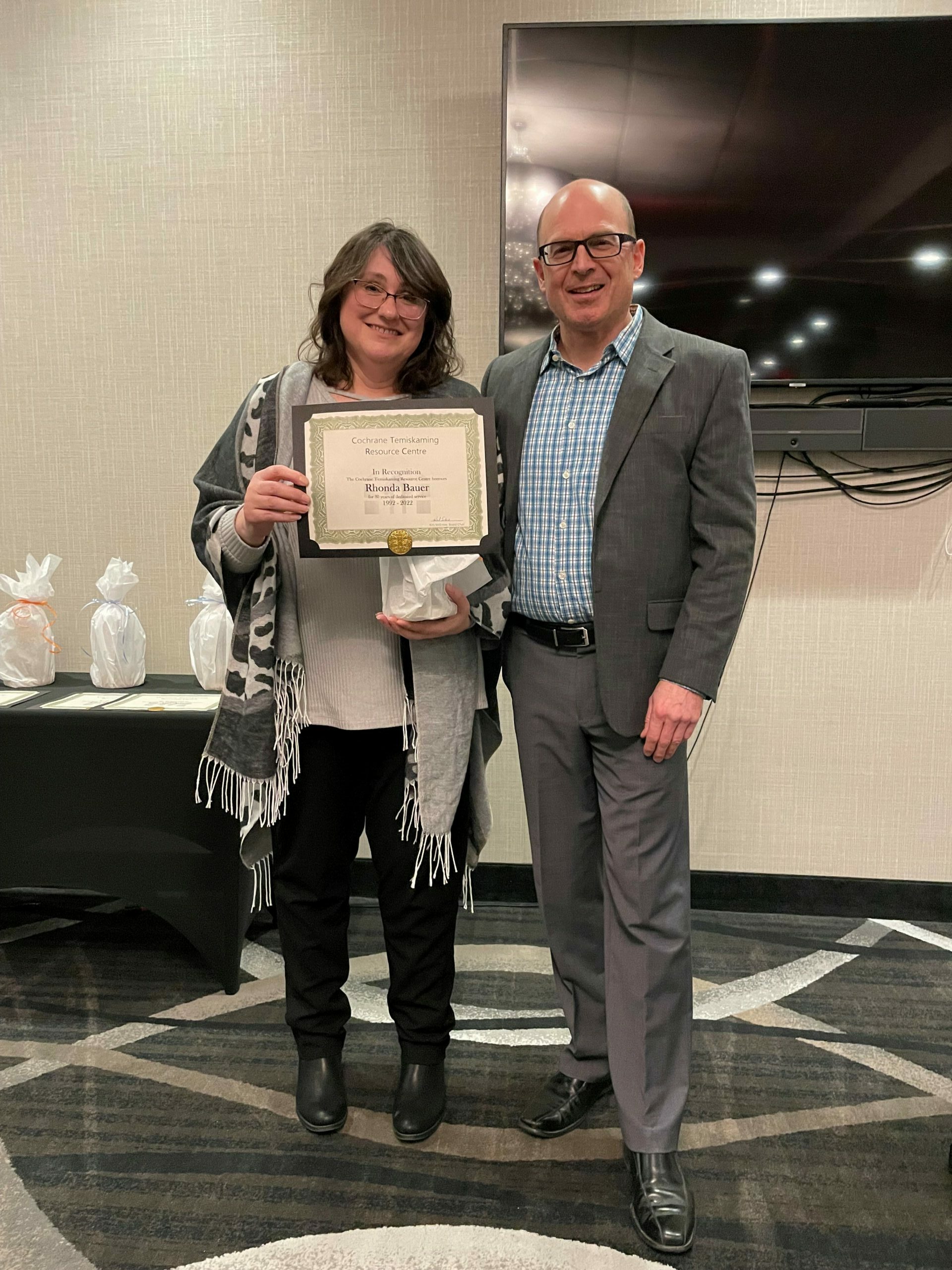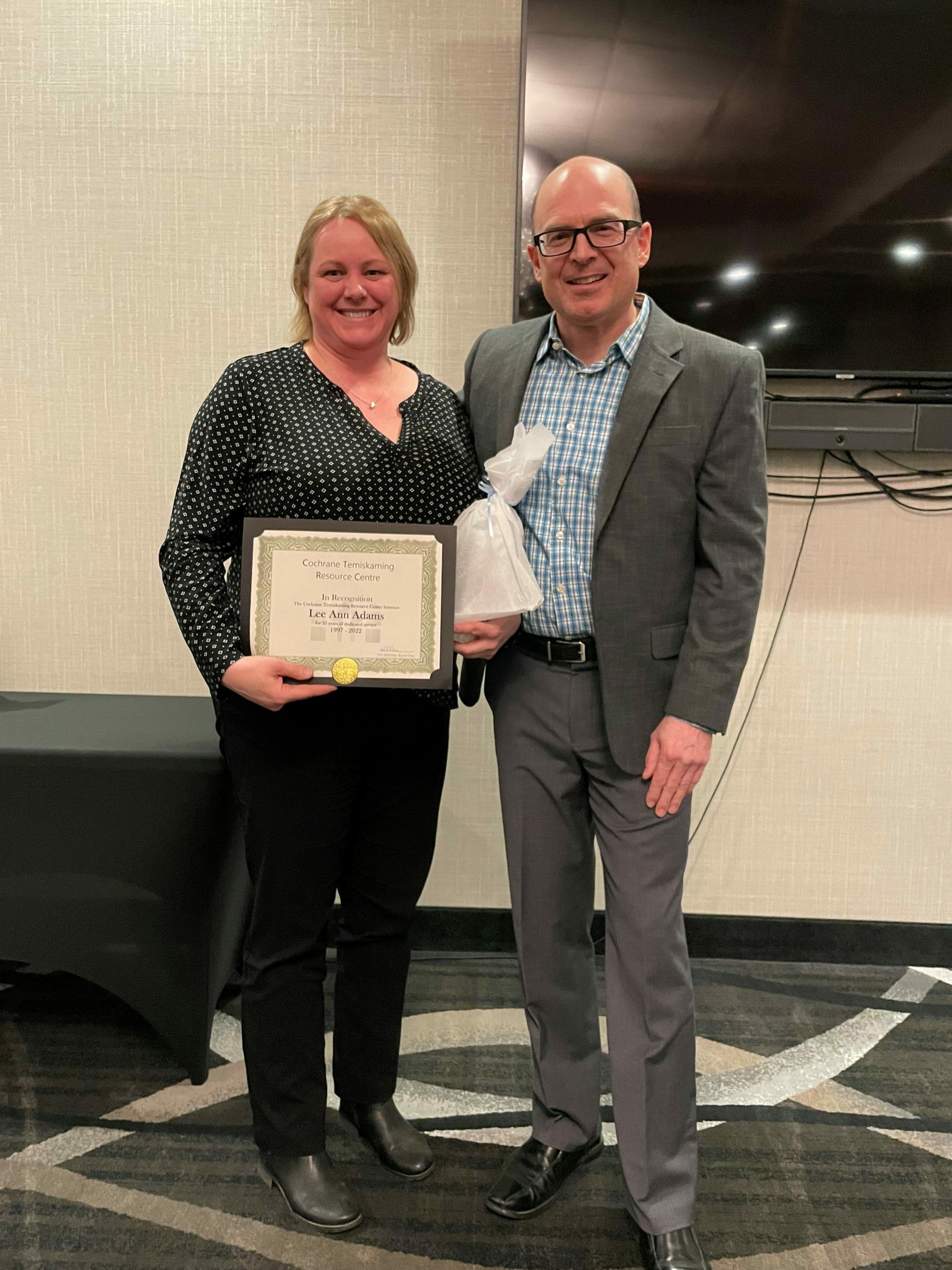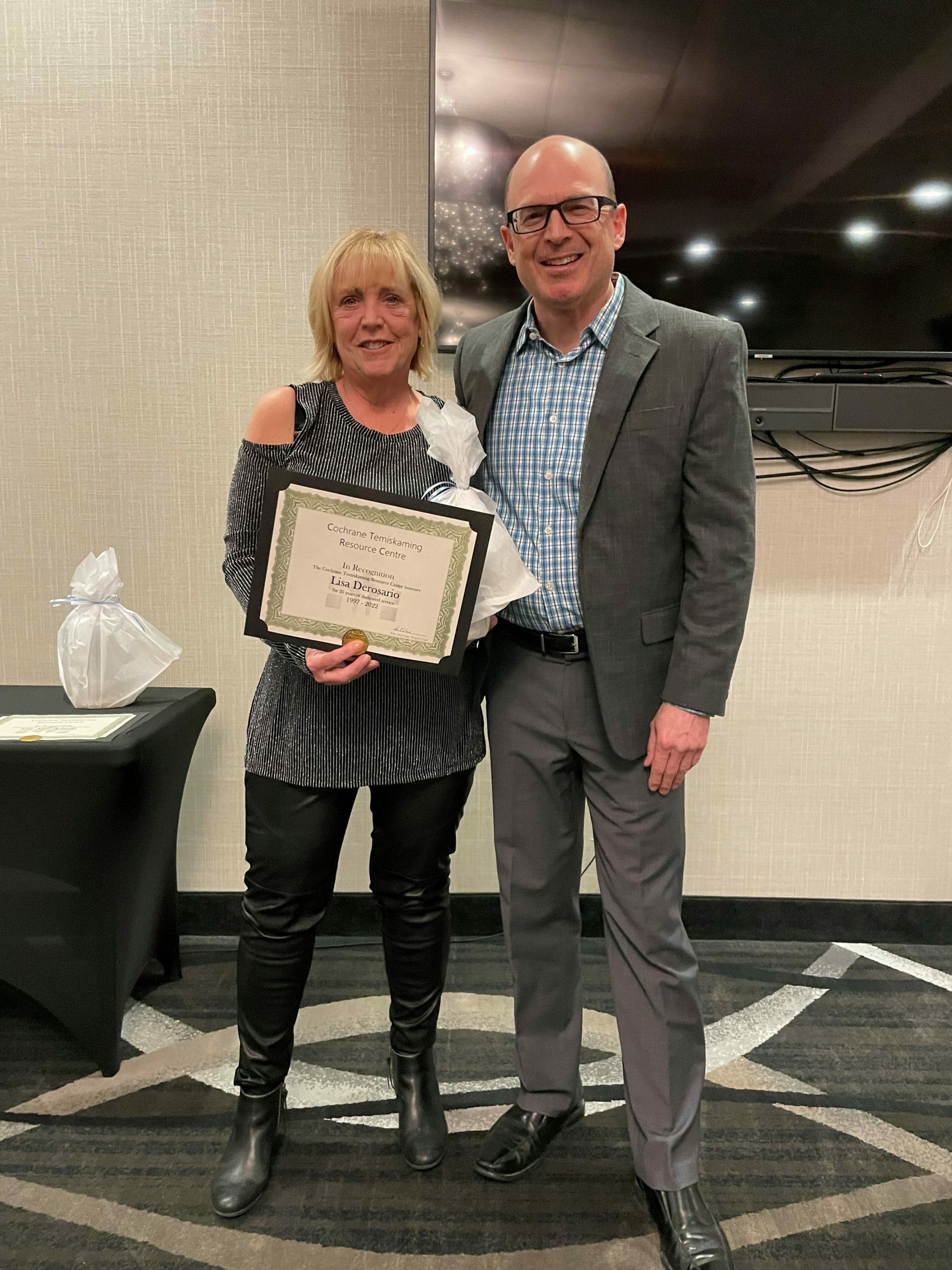 Day Program Christmas Craft Sale 2023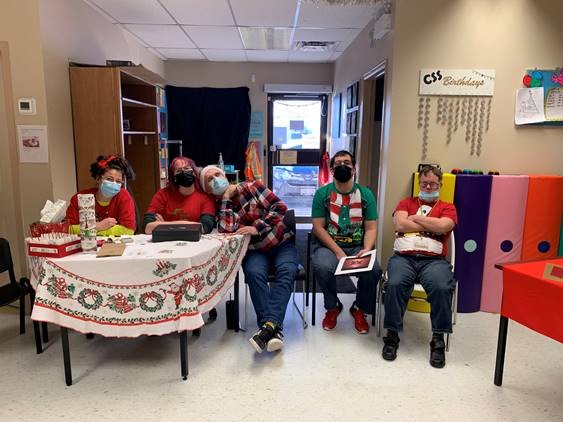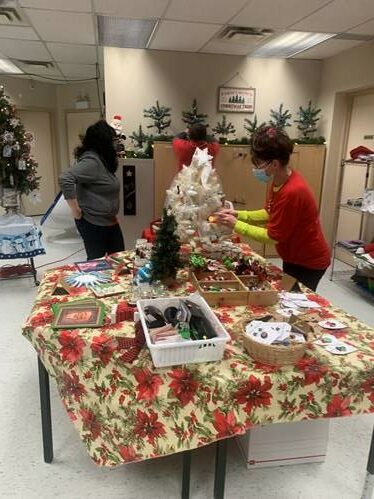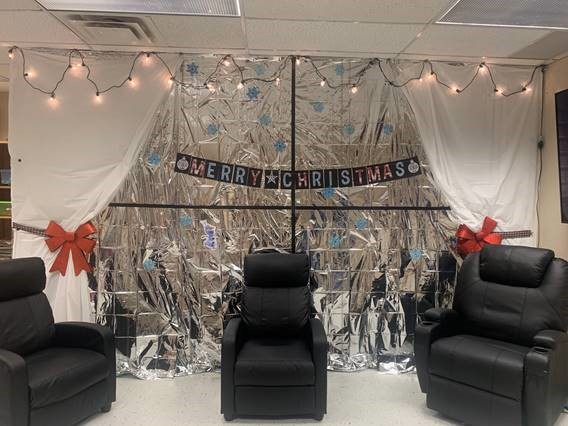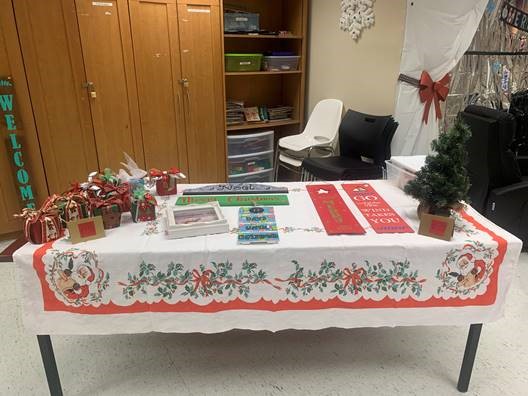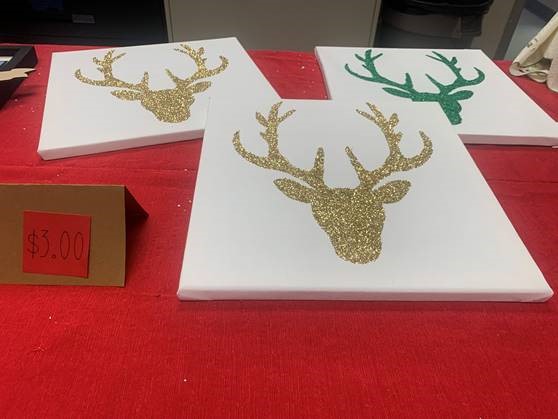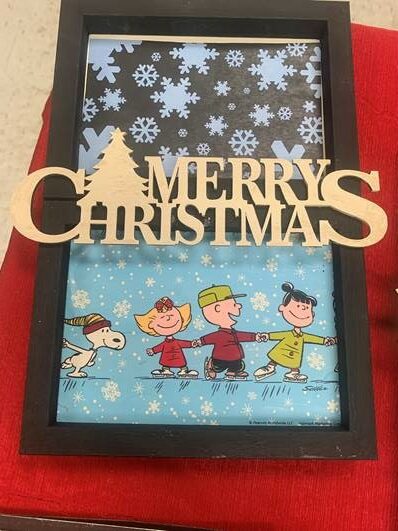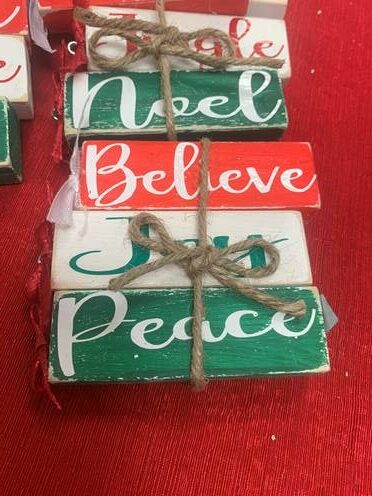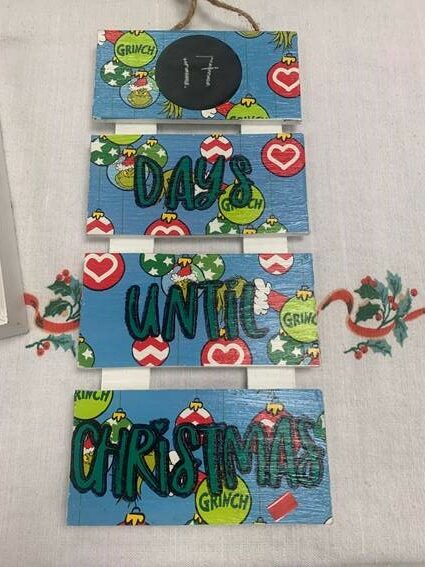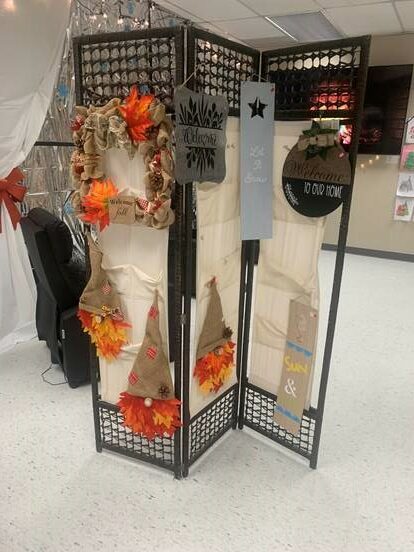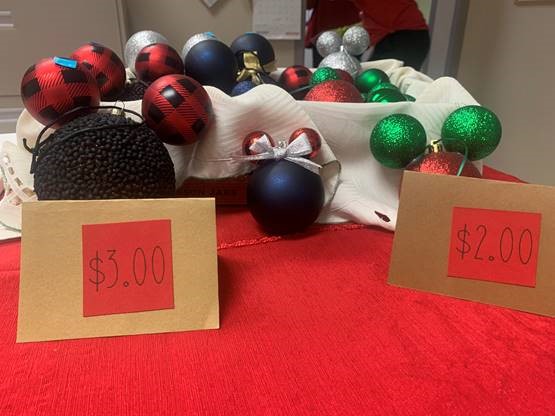 National Truth and Reconciliation (Orange Shirt) Day 2022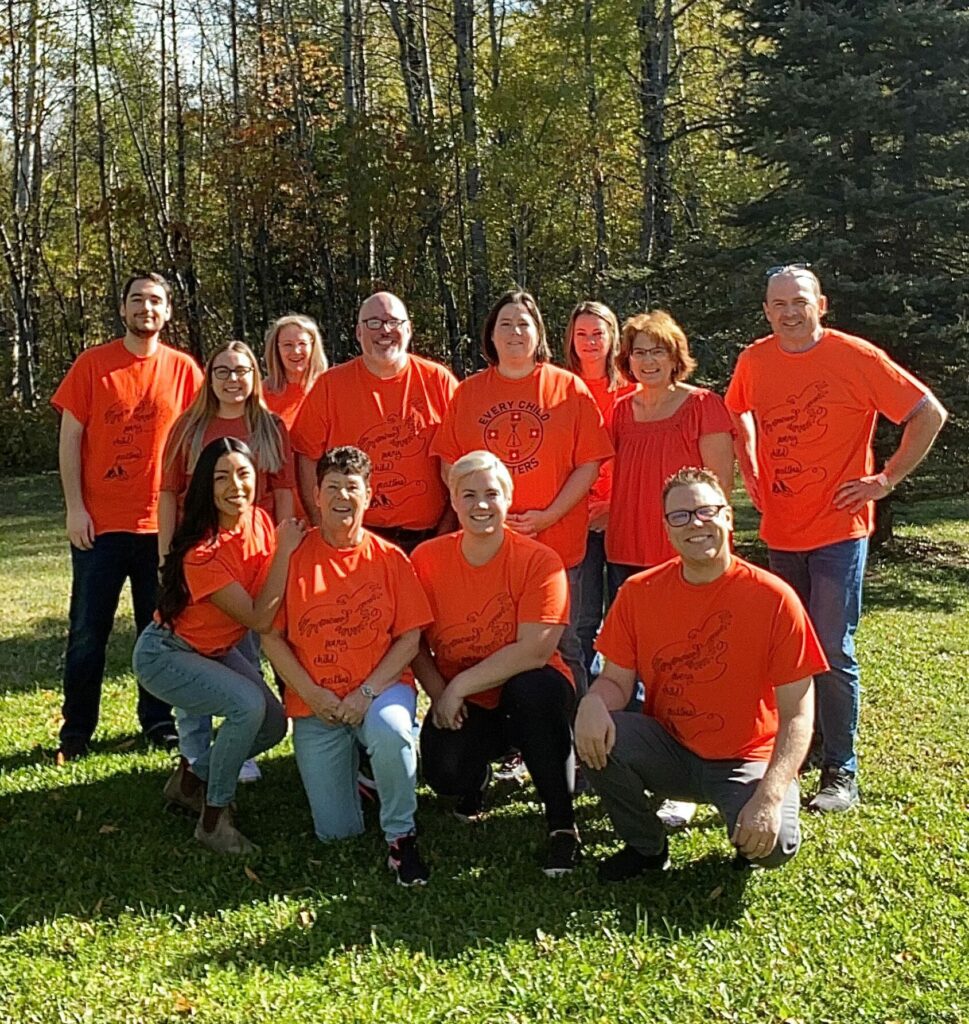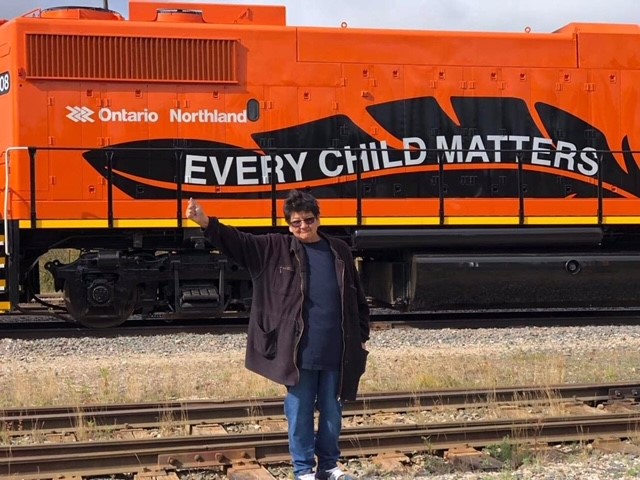 Our LifeShare both at Welcome to Timmins Night, hosted by our Downtown Timmins BIA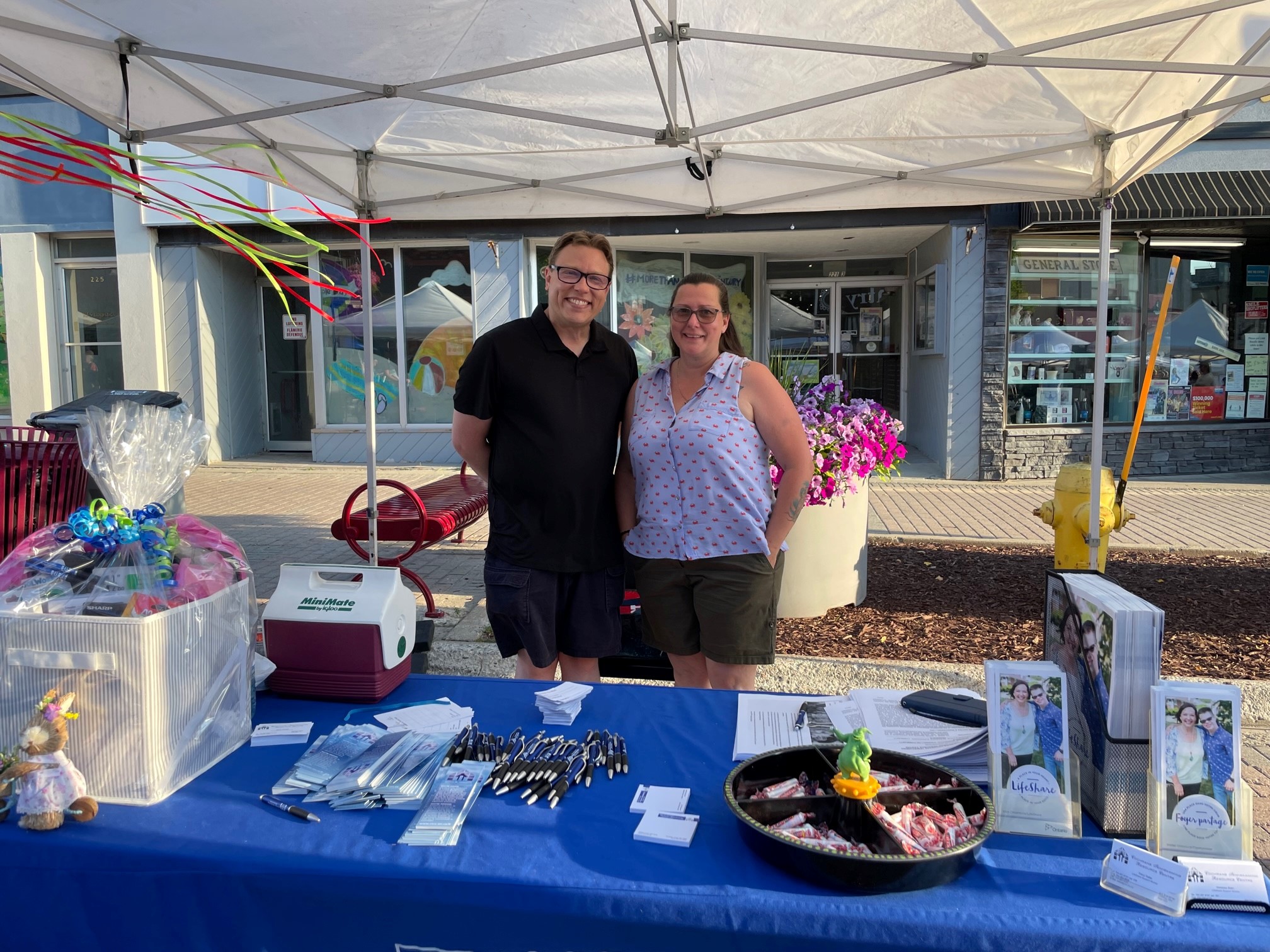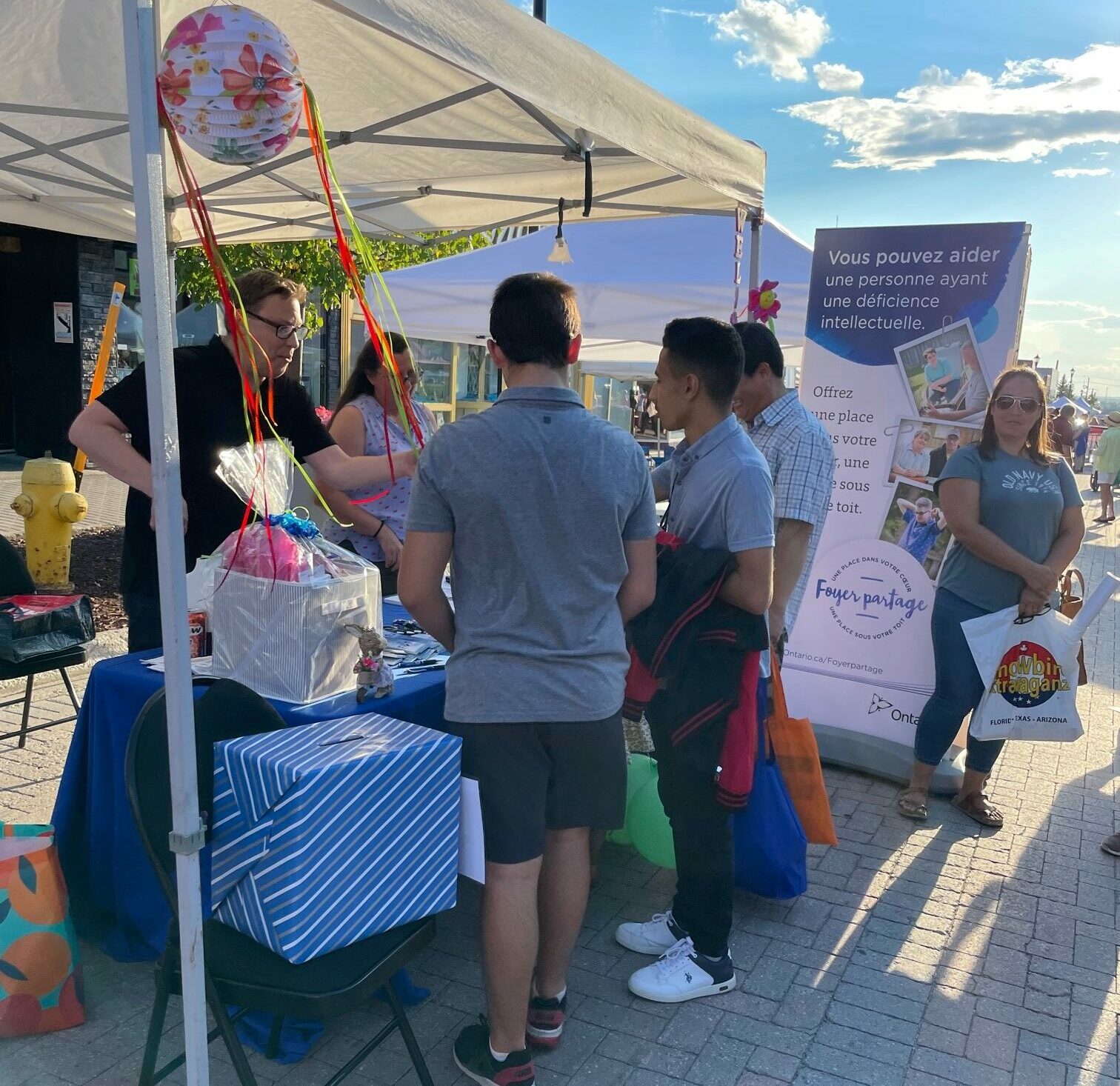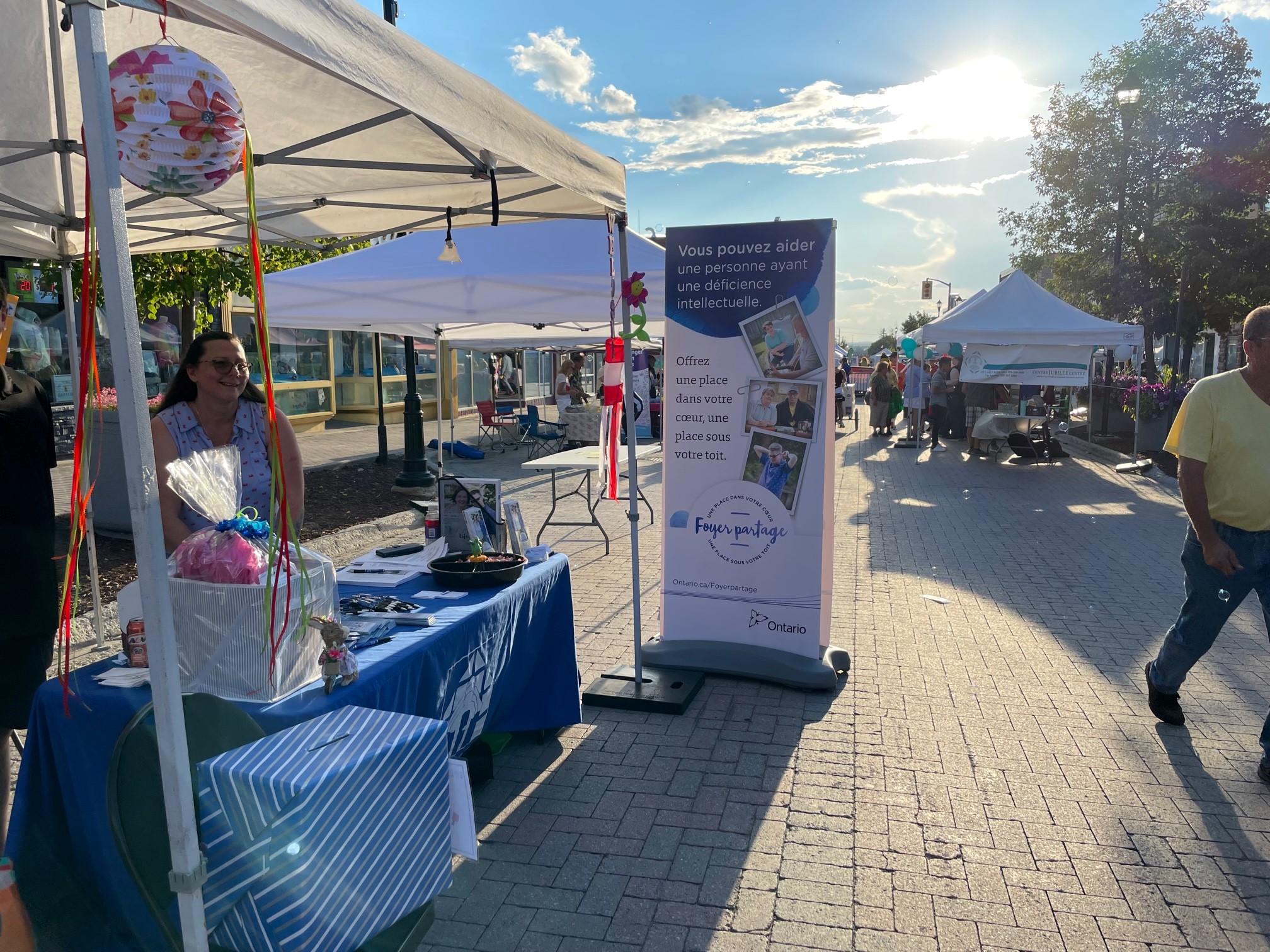 A donation from our local Timmins Police Services (TPS) Association

The Cochrane Temiskaming Resource Centre gratefully accepted a donation of personal protective equipment (PPE) for staff from the Timmins Police Association, in collaboration with the Police Association of Ontario.  This PPE will support the safety of CTRC's dedicated staff working in our group homes for individuals with developmental disabilities in Timmins and South Porcupine.  The Timmins Police Association is a strong supporter of programs for individuals with developmental disabilities.  CTRC is appreciative of the PPE for our staff, part of the many frontline heroes who come to work every day to keep people safe and well.
Pictured (left to right):  Kevin Drynan, Troy Larose, Rylee Kaye (CTRC RN). Megan Roy (CTRC RN), Melanie Marchand (Director)
Day Program Virtual Activities – COOKING WITH "CHEF" REMI!


Although CSS is closed during the pandemic, Chrissy and Remi are working hard to bring CSS fun into the group homes via Zoom! Yesterday's successful Scavenger Hunt was followed up by a Cooking with "Chef" Remi class today.  Everyone can look forward to ongoing themed bingo games, gardening lessons, more cooking classes with Remi, and many more fun and creative activities to add some extra entertainment into the lives of those we support during these difficult days and to connect everyone with the friends they miss seeing.
COMBATTING THE COVID BLUES ONE ZOOM AT A TIME!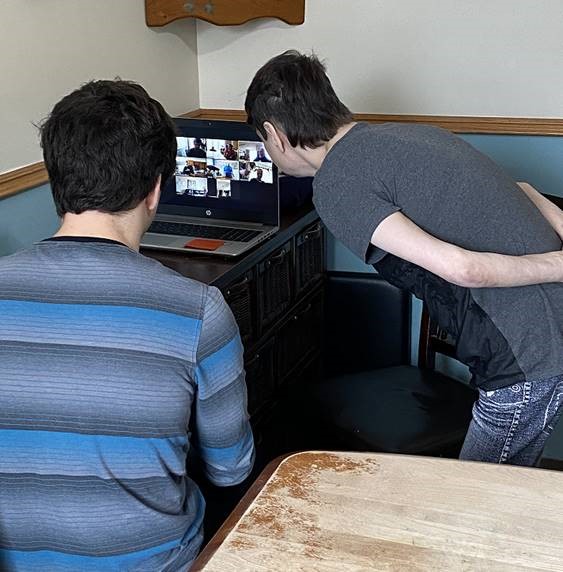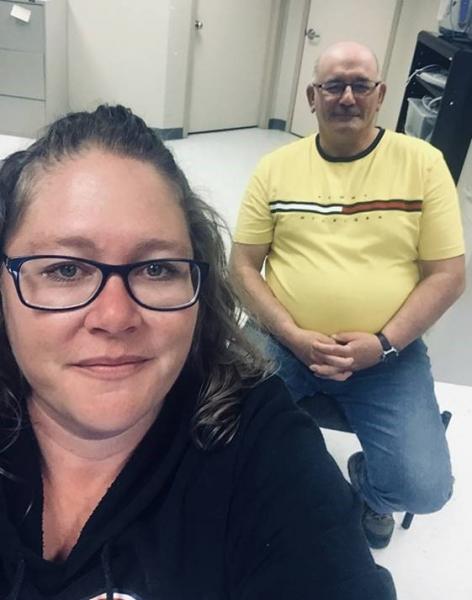 Thank you Chrissy and Remi! You are doing a fantastic job!
A special THANK YOU to one of our Residential Supervisors…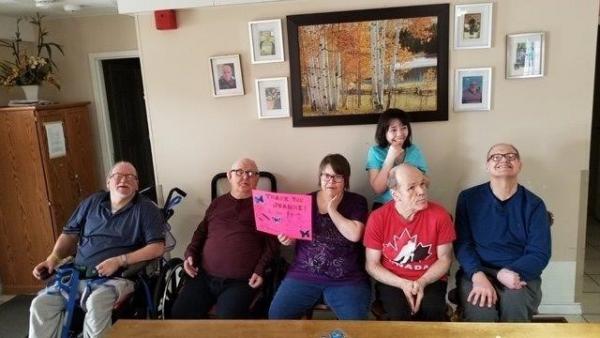 A MESSAGE FROM YOUR CTRC MANAGEMENT TEAM!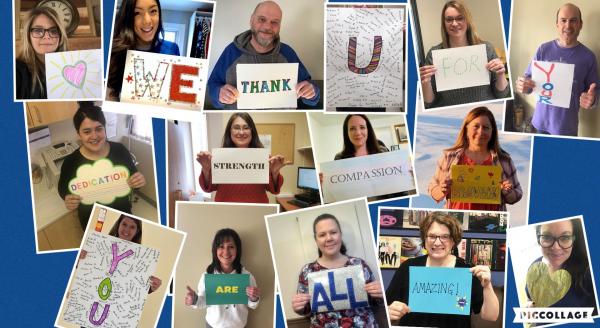 "We thank you for your dedication, strength, compassion and bravery, you are all AMAZING!"
It takes each of us to make a difference for all of us…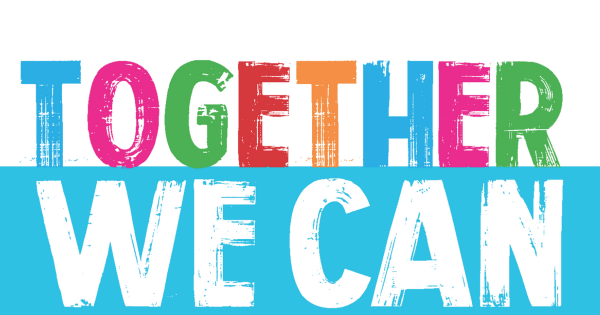 ---
All links listed below open in a new window
Our Partners
Child & Family Services of Timmins and District
Links
Ministry of Community and Social Services
Ministry of Children and Youth Services
Accessibility for Ontarians with Disabilities Act
Copyright 2019 CTRC
Website: ww.ctrc.on.ca
Email: general@ctrc.on.ca